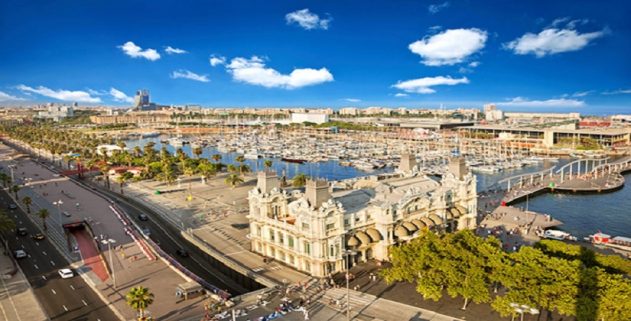 From July 18-19, 2017, Tabah Foundation, represented by Tabah Futures Initiative, was one of a handful of organisations invited to participate in an action oriented expert meeting jointly organised by the United Nations Women (UN Women), United Nations Development Program (UNDP), and the Union for the Mediterranean (UFM) in Barcelona, Spain.
Abaas Yunas, head of the Tabah Futures Initiative, and Research Analyst Naved Bakali, participated in the meeting on behalf of Tabah.
The theme of the expert meeting was the role of women and young people in promoting peace and preventing violent extremism in the Euro-Mediterranean region. The primary objective of the workshop was to identify current research and experience, as well as key areas for future sustaining peace interventions in the Euro-Mediterranean region. This involved addressing the root causes of violent extremism, understanding and strengthening the roles of women and youth, engaging relevant stakeholders, and moving the debate towards support for partnership and action in the Euro-Mediterranean region.
From this two day meeting, the 40 plus participants worked towards developing concrete programmatic recommendations and identified areas for regional initiatives that would be put forward to UN agencies to develop policy recommendations. Throughout the meetings, the Tabah Futures Initiative team presented a number of findings obtained through its research on Muslim Millennial religious attitudes. This helped to develop a cohesive and balanced view relating to the religious understandings of the youth generation, and the origins and role of religious ideology in the radicalisation process. Tabah's input on these issues were invaluable in developing concrete policy recommendations that will be presented to various UN agencies in the coming year.
https://tabahinitiatives.org/wp-content/uploads/2018/02/الاماكن-السياحية-في-برشلونة.jpg
420
825
Tabah
/wp-content/uploads/2016/02/Tabah-Research-Logo-RGB-300x139.png
Tabah
2018-02-07 20:02:13
2018-02-07 20:02:13
Tabah Futures Initiative Participates in United Nations 'Expert Meeting' in Spain, Barcelona